LeapFrog Investments acquires 16.94% of the capital of Fidelity Bank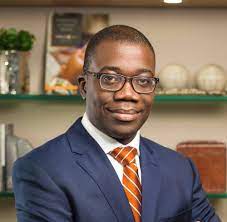 LeapFrog Investments, the investment firm Profit with Purpose, acquired a 16.94% stake in Ghana's largest private bank, Fidelity Bank Ghana Limited, from Amethis, a dedicated investment fund manager on the continent African, and Edmond de Rothschild Equity Strategies (ERES), a mid-cap growth and buyout franchise affiliated with the Edmond de Rothschild Group, with a global investment mandate.
LeapFrog is expected to leverage its decade of experience investing in the financial services industry in Africa to build on Fidelity Bank's exceptional success in financial inclusion and overall business growth. .
Following the investment of Amethis and ERES in 2014, Fidelity Bank embarked on a dynamic of expansion through the acquisition of Pro-Credit Savings and Loans to expand its network across the country and strengthen its presence. in the SME and VSE sector.
The Bank has also set up a state-of-the-art customer contact center and upgraded its technology platforms to the highest standards through collaboration with IBM. This has served as the basis for continued business growth marked by impressive financial data and remarkable advances in inclusive banking.
The Tier 1 Universal Bank now offers a full range of transactional, lending and banking services, positioning itself alongside international banks as one of Ghana's leading financial institutions.
A key contributor to Ghana's socio-economic development, Fidelity Bank operates 75 branches across Ghana and serves approximately two million clients.
Together with Amethis and ERES as well as other investment partners, Fidelity Bank has established itself as a leader in digital innovation and financial inclusion.
LeapFrog's participation is expected to mark a new chapter of continued growth and further successes for Ghana's largest private bank.
Noting the development, Edward Effah, Chairman of Fidelity Bank, said: "Amethis and ERES have played a central role in the success and growth of Fidelity Bank. We are grateful for their support and unwavering faith in the potential of Fidelity Bank. We look forward to working with LeapFrog Investments to build on the strong foundation we have created with Amethis and ERES. "
Laurent Demey, Managing Partner at Amethis, added, "We are proud to have supported a successful and leading bank like Fidelity over the years. The trip was rewarding thanks to the vision of Edward and his team. We are grateful that we were able to partner with other investors like Africa Capital, LLC to be a part of Fidelity's growth story. We wish them the best and encourage them to remain driven by the ambition to serve their customers.
Expressing similar sentiments, Samuel Pinto, ERES board member, said: "We are grateful to have had the opportunity to collaborate with Fidelity, an initiative that resonates with our theme of investing in Financial Services and the long-standing involvement of the Edmond de Rothschild family in the financial sector. Fidelity's has been a fantastic business growth story. We were impressed with how Edward Effah and his management team built a very strong platform with low tolerance for risk from scratch. We wish Edward Effah and Julian Kingsley Opuni, Managing Director of Fidelity, even more success in their new phase of growth.
In just over a decade, Fidelity Bank Ghana has grown from a discount house to a Tier 1 bank and is now the largest private Ghanaian bank in Ghana.
The bank currently serves its approximately 2 million customers in 75 branches across Ghana and is a leader in the digital banking revolution.