Oregon firefighters protest regulations for unvaccinated Corvallis first responders | Local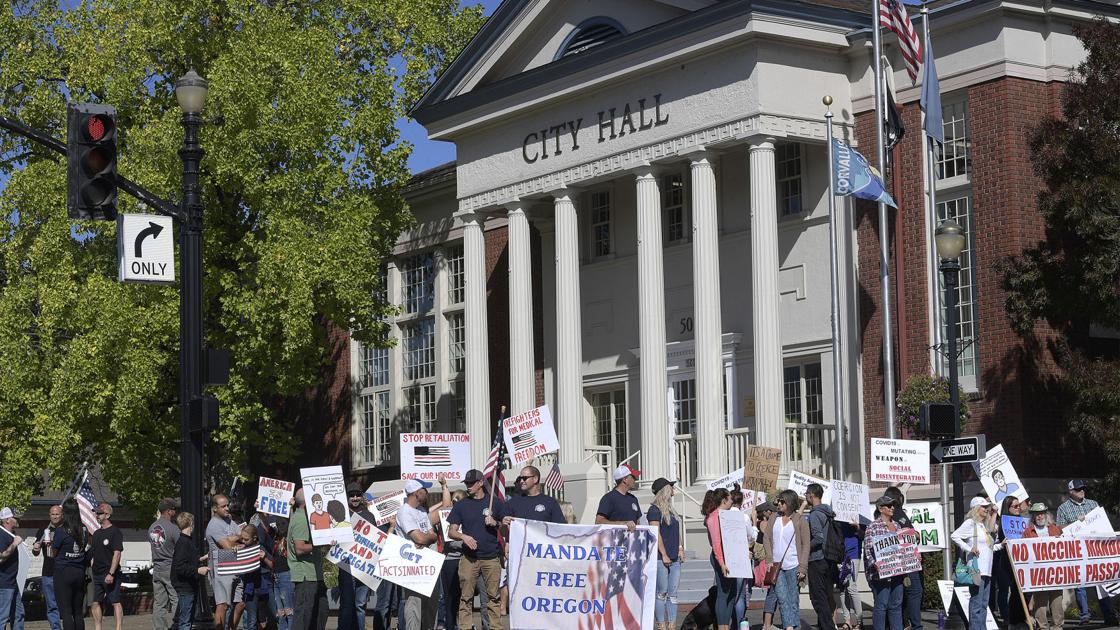 "We think the town of Corvallis is imposing very unreasonable penalties on them," said Scott Stiener, spokesperson for Mandate Free Oregon. "The idea that they have to walk around wearing an N95 mask all the time they are on duty, even when sleeping, is unreasonable."
Rollens confirmed that firefighters are required to wear N95s at all times and to eat in separate areas. The city informed firefighters of the policy via a letter on September 13.
"All city employees, including firefighters, are required to wear masks when working indoors." said Rollens.
Salem area firefighter Juan Deleon, who resides in Albany, said he considers some of the measures to be overdone.
"In particular, making his employees sleep with masks," said Deleon, a professional firefighter for 27 years. "This is essentially an overreach of the town of Corvallis."
"We just want to express to the town of Corvallis that it just isn't fair that they treat their firefighters this way," Stiener said. "It's not reasonable accommodation, it's punishment."
Firefighters from Albany and Lebanon joined first responders from as far away as Canby, Portland, Tualatin and Newberg during the morning protest. Several agencies have yet to fully implement the rules for unvaccinated firefighters.