Unvaccinated Borderitis coach fired for failing to meet school exemption conditions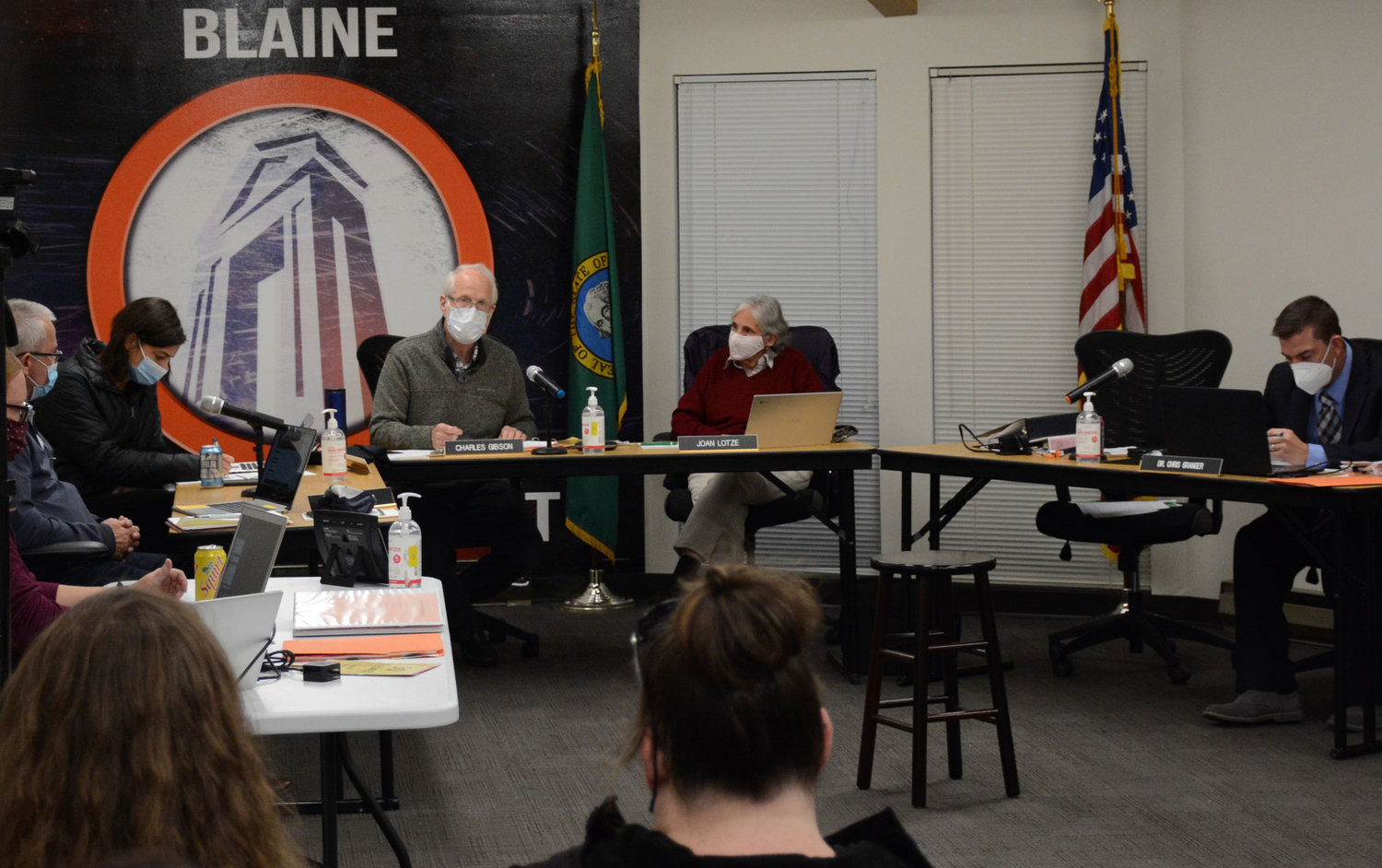 By Ian Haupt
Blaine's school board voted to terminate cheer coach Christie Peetoom's job at its regular Oct. 25 meeting after she broke school exemption provisions for the vaccination mandate.
On the board meeting agenda, under staff matters in the consent agenda, was a list of staff who needed to be hired, separated, or approved for retirement, resignation, or retirement requests. district leave. In a blanket vote on the consent agenda, council approved the hiring of 17 people in the district along with six requests for leave and five resignations, according to the agenda.
It is not known how many district staff have left the district due to the state's mandates on the Covid-19 vaccine. Blaine School District Superintendent Christopher Granger told The Northern Light in an email that it would be difficult to report the number of separated individuals in the district without identifying them.
By the October 18 tenure deadline, 91% of district staff were vaccinated and the remaining 9% were offered a coping plan for their requests for religious and medical exemptions, Granger wrote in an email. .
Ahead of the vote, board vice chair Laura McKinney removed the separation from high school cheering counselor Christie Peetoom to be discussed and voted on separately by the board. After a 1.5-hour executive session in which the board discussed the job separation with Peetoom and legal counsel, the separation was confirmed by a 4: 1 vote, with l McKinney's opposition.
Peetoom, who was present at the meeting, stood and thanked McKinney before leaving the meeting after the vote.
As little was discussed about the sacking of Peetoom in the regular meeting session in order to protect his privacy, those in the audience wondered exactly what was discussed in the executive session. What could be gathered was pieced together from what the speakers said during the public comments portion of the meeting and the ambiguous comments from board members at the end of the meeting.
Board Chairman Charles Gibson urged speakers to refrain from using names or referring directly to a specific position to protect the privacy of staff members.
Peetoom addressed the board.
"In addition to requesting and submitting both a religious exemption and a medical exemption from the Covid-19 vaccination, I have also called for a religious exemption from the tests," she said.
Peetoom said the test exemption was denied. He was told that "it would put undue hardship on the school." She went on to say that she had agreed to maintain social distancing, wear a KN95 mask and take her car outside to avoid exposure as well as offer to take a Covid-19 antibody test. every six to 12 months to see if she still had antibodies since she had already contracted the virus.
Peetoom said the district was stricter than necessary under the state's mandate and guidelines from the Whatcom County Health Department. She also said the district treated unvaccinated staff unfairly.
"Staff not vaccinated against Covid-19 are being treated in a way that has caused division, pain, stress, angst, loss of sleep and disrespect for leadership," she said declared. "The exemption process was exhausting and emotional. The accommodations have been changed several times. We were promised negotiations; we were promised that each negotiation would be specific to each employee. Instead, we were given some of the strictest rules in the state, although it is not mandatory. "
Granger wrote in an email that each accommodation request is reviewed individually. Employees receiving a vaccination mandate are required to test for Covid-19 weekly, wear personal protective equipment and social distancing, he said.
According to guidelines from the Office of the Superintendent of Public Education, school districts should follow a standard process for each exemption request and review each request separately by analyzing the facts surrounding the request.
Peetoom closed by telling the board that he has the capacity to withstand the mistreatment of unvaccinated staff. She received applause from around 10 members of the audience, many of whom also spoke on her behalf.
Peetoom told The Northern Light in an email that she thinks it is best for her and her family not to comment.
At the end of the meeting, McKinney said she was against unvaccinated staff and students being tested more than vaccinated staff and students. "If we test random people once a week, then I would say we should do it for everyone," she said. "We should test all children if we are to test a team, not just the unvaccinated. And you should test all the staff, if you need to test.
"Laura, I wouldn't agree with what you said," Gibson replied. "You and I have had these discussions, and we know we don't agree on the same issues. The board tries to do its best to protect students and staff. "
Marilyn Martin, a community member who refused to wear a mask during the September board meeting causing her to adjourn, briefly interrupted the board chair without her mask. Gibson continued, "We have some disagreement here. [on the board]. We are not uniform in what we come up with, but I can assure you that it has been the subject of a lot, a lot of discussion and consideration.
"We protect from liability against the district. We are consistent with the other districts. We try to do our best to protect everyone involved, including those who are not vaccinated, "added Gibson. "If they choose to identify themselves as unvaccinated, it is their decision, but if we choose to make it known publicly, we are at fault. And we won't.
Board member Dougal Thomas ended the board's comments on the matter by saying the board knew what Granger's plans were.
"We all knew what his plan was with the accommodations, long before he was there," Thomas said. "And none of us, none of us questioned what he was planning to do. We were concerned about the exemptions, not losing our employees, taking care of people, making sure they didn't lose their jobs.
Thomas reiterated that no one on the board questioned the Superintendent's Covid-19 tenure management plan until it cost someone their job.
"We all knew what he was going to do. He told us; we did not question it, "he said. "And now we're going to question it because we've heard from a few people. As a board member, I would have loved to look ahead and see that this test hosting was going to be so important, but I didn't. None of us did.
During the public comments, the council also received support from community members.
"I'm comfortable with what's going on here at Blaine's schools," said Glenn Tuski, Blaine's retired teacher. "That we are trying to keep all children safe. Some find the Covid threatening, others not. But in addressing the entire school population, I think you, the school board, are doing your best. And a lot of times, I'm sorry that you have to cope with this, like we've all done with this. But I applaud you for taking the safest route possible to keep all of our children safe. "
Dorita Gray said she was saddened and concerned that a small group of loud and very political people tried to suppress and hamper the efforts of those who work hard to keep the community safe through the pandemic . She said she was more saddened by the letter the board wrote to county officials expressing parents' concerns over the mask and vaccine warrants.
"We, and others like me, respectfully disagree with those who are willing to risk doing nothing, and thus keep us in this situation even longer," said Gray. "Those who are ready to put their personal convictions before the common good. And those who choose to politicize this health situation. "
Gray added, "I hope you consider this majority to be silent and respectful, and that you don't reject their silence for not being interested or caring."